Mayor Bill de Blasio in his attempt to continue solidify his base as November mayoral election draws closer, stopped by I.S 61 Leonardo Da Vinci in Corona Queens seeking vote and validation. What else to expect from a mayor constantly attacked, maligned for his shortcomings on affordable housing and what some critics consider not too good a record addressing homeless issues in the City. So here comes the mayor in the heart of Corona, home to families with young age school children, majority of whom are immigrants.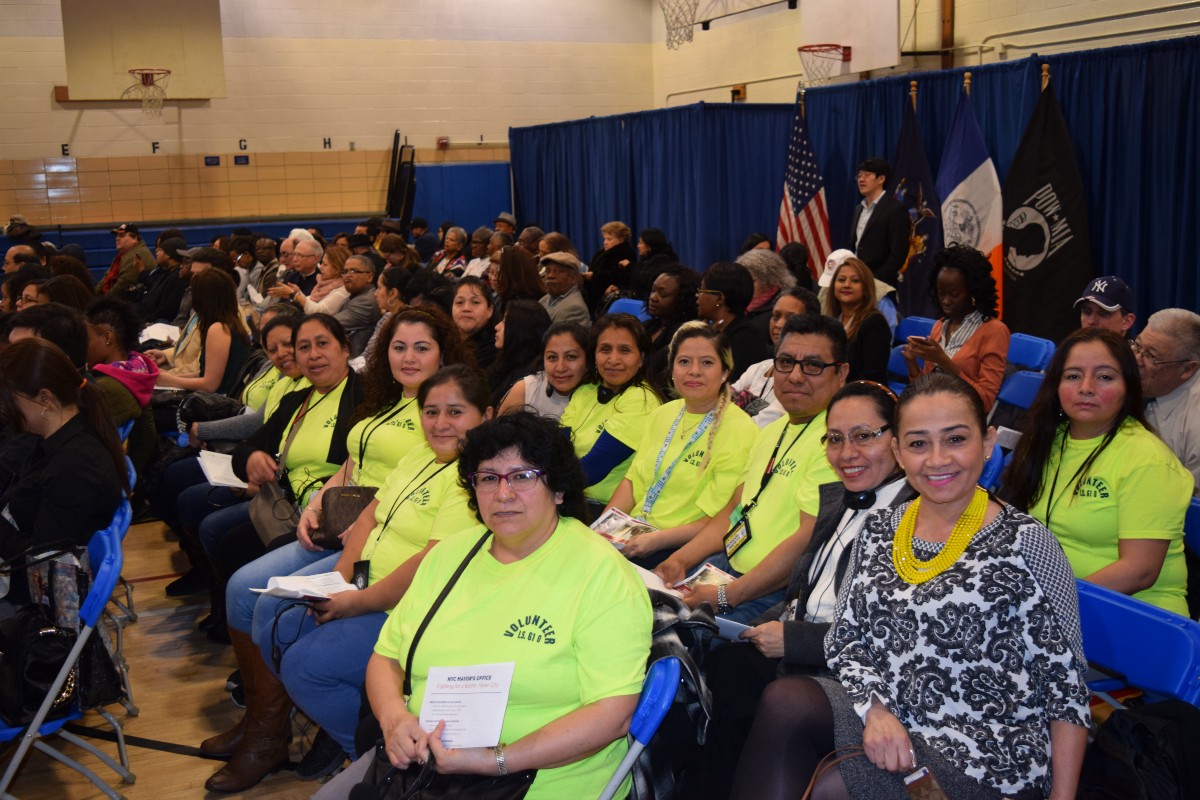 The Town Hall was also an attempt for others facing re-election and possible challenge to bask in the glow of a mayor who is working very hard to improve his standing in the polls among New York City voters.
Noticeably absent were some political leaders by LeFrak City where community leaders and activists trekked in to hear what the mayor have to say.
Unfortunately, some questions remained unanswered such as the one posed by Mr. Melvin Morgan concerning the Community Center for youths. The absence of this a youth multi-purpose center is a real concern. The only thing resembling such a place of activity is The Lost Battalion on Queens Blvd.
It's high time this issue is addressed and should not continue to be overlooked.
As if not bad enough, the St. Paul's Senior Center was no longer operational. Seniors from LeFrak City who are serviced at St. Paul's auditorium now have to cue up and bused to Elmcor is defies logic. So far no one has explained why. Some seniors have openly complained about this situation and answers should be coming hopefully in next Town Hall. The seniors who use the St. Paul's Apostle Church auditorium honestly should not be bused miles away as has been the case still.
So while the mayor visit helps highlight his and other agenda's, the youth and seniors who live in the vicinity of I.S 61 where Town Hall is held look to have a nice multi-purpose facility for recreation,socialision and connecting with their peers as well.